CURRENTLY CLOSED FOR NEW WEDDING SUPPLIER APPLICATIONS
Our doors are currently CLOSED to new wedding supplier applications to join The Guide Directory Subscription at present. However, please pre-register your interest and be the first to be notified as soon as we open for applications again.
We aim to hold 3-4 new wedding supplier intakes per year and notify all pre-registered suppliers as soon as we confirm the go-live intake date.
PRE-REGISTER TODAY
Are you looking to position your wedding business as a specialist within the boho weddings arena?
Are you looking to generate more leads from your boho-inspired target wedding audience?
Are you looking to grow your community of fellow suppliers and increase your referral circle network?
Then read on and find out how our subscription can help you!
---
What is The Guide Directory Subscription?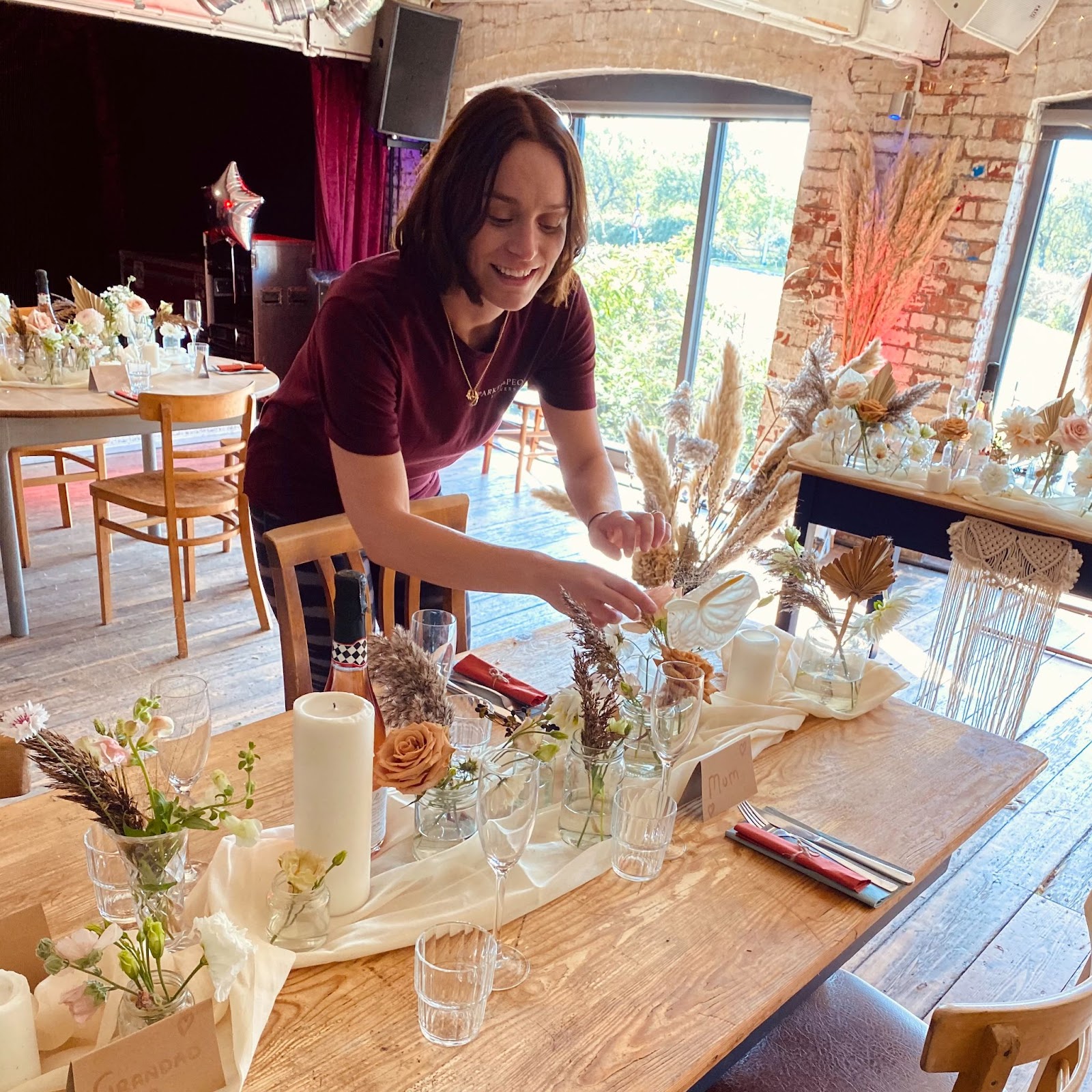 The Guide Directory Subscription offers a leads generating service for wedding suppliers that want to focus their business into the Boho Weddings Arena. As well as your very own business profile sitting on our super stylish Directory Pages, The Guide Directory Subscription offers so much more!
From my experience in setting up and running my own wedding floral design business, I know where I struggled as a small business owner. I realised if I had more help in certain areas, earlier on my wedding business journey, I could have maximised my earning potential much faster.
I have therefore put this experience to good use, together with my background in corporate training, coaching and people development to build a service that really does enable you to:
attract your boho-inspired target wedding audience
grow your confidence to become the face of your business
expand your supplier network and gain a community that supports you in your ventures
and ultimately build a sustainable, fulfilling and profitable wedding business that enables you to live your best life!
PRE-REGISTER NOW
---
Who is The Guide Directory Subscription for?
Before I tell you all about the benefits of joining The Guide Directory Subscription, let me tell you who the subscription is designed for.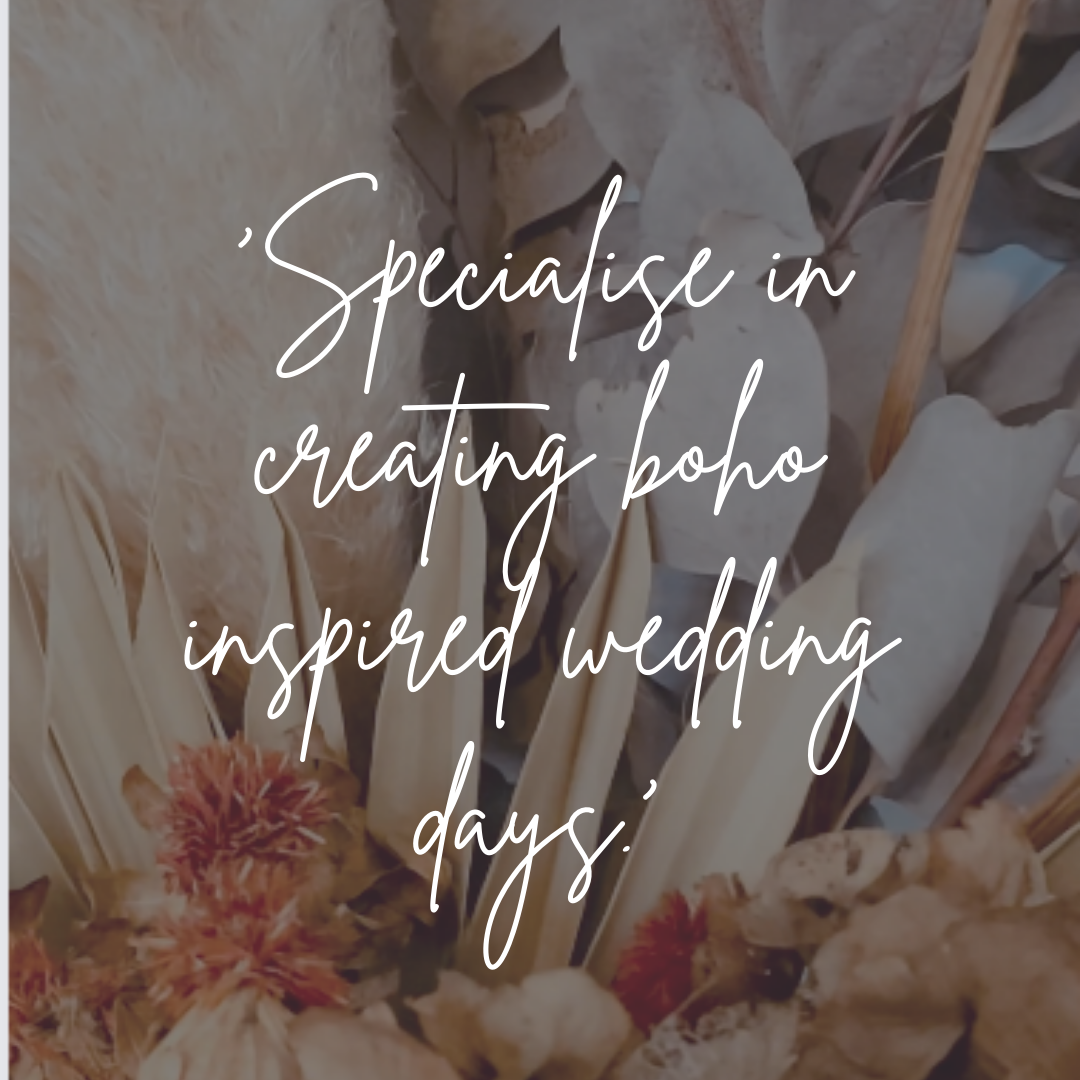 Our wedding supplier 'leads generating' subscription is for small business owners that are looking to:
expand their reach on social media and via their network to new couples planning their boho-inspired wedding.
improve their confidence and become the face of their wedding business online.
grow their network of suppliers who also have the same 'boho -soul' target audience.
position their wedding business in the boho weddings arena as an expert within their field of wedding expertise.
GET NOTIFIED WHEN WE OPEN HERE
---
How Do We Help Our Approved Suppliers?
The Guide Directory Subscription Benefits - In Detail…
1. Benefit from your very own Social Media Cheerleader!
As well as your bimonthly exclusive grid and stories feature with us. You will also receive ongoing love through our social media channels. We will like, share and comment on your content, and expose your fabulous wedding business to our boho inspired couples on their wedding planning journey.
2. Get Involved in the 9 Approved Supplier Visibility Activities
We want to help you build that all important 'know like and trust factor' amongst wedding planning couples out there, as well as improve your Google rankings via backlinks from The Boho Bride Guide website.
As an approved supplier on The Guide Directory Subscription, you can also get involved in the following visibility activities to increase your online presence.
The 10 Question Tea Break with… Interview
Take a Tour with… Interview
Approved Supplier Showcase Social Media Post
Share a Love Story Blog & Social Media Post
Top Tips from The Wedding Experts Guest Blog Features Social Media Post
Submit your Shoot or Real Wedding
Send us Content You are Proud of
Tag us to engage with your content
NEW! Approved Supplier Community Facebook Group Launching April 2022!
3. Join the Boho Supplier Referral Circle Meet-Up.
A monthly online meet-up for boho-inspired wedding suppliers to connect, build trusting relationships and expand your referrals and 'Recommended Supplier' list that will increase your wedding client enquiries from each other.
4. Your Directory Profile.
Your wedding business will sit amongst our super stylish & exclusive online The Guide Directory - 'Where Bohemian Souls Find Their Dream Wedding Team'.
Your wedding business will benefit from:
exclusive access to our approved supplier online portal, where you can manage and update your own wedding business profile in real time.
upload up to 7 images or up to 2 videos & 5 Images to showcase your work, as well as the opportunity for a comprehensive write up of up to 500 words.
direct social media & website links from your profile, as well as the ability to showcase wedding couple testimonials.
priority featuring rights for any boho inspired collaboration shoots or real weddings that fit our blog aesthetic.
PRE-REGISTER TODAY